Zoom
Sale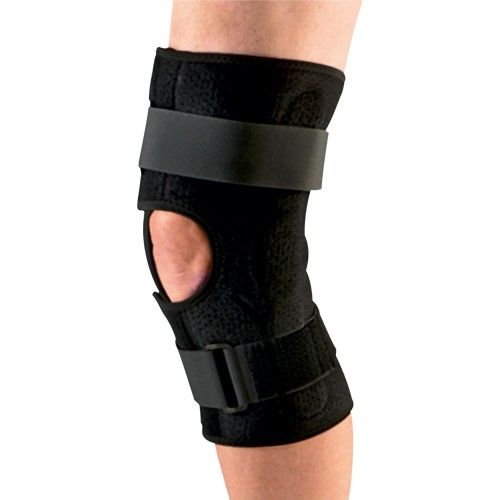 Wraparound Hinged Knee Brace
Brand:
Norma
Product Code:
BLE283
Availability:
In Stock
Delivery In:
COD Available Delhi & NCR
Free Shipping (Delivery In 3 To 5 Days)
Urgent Shipping ( Delivery Within 2 To 3 Days )
Rs.3,750
Rs.3,000
20% OFF
* Soft & breathable material dries quickly
* Polycentric hinges that provide excellent medial-lateral stability. Removable for washing and maintenance
* Condyle pads provide a cutomized fit at the knee joint for increased comfort
* Wraparound design for easy application and removal of the brace
* sizes : Small, Medium, Large, XLarge, XXLarge
Provides comfort, control and compression for ligament instabilities and injuries RECOMMENDED FOR Mild MCL and LCL Sprains, Mild Arthritis, Post Arthroscopic Meniscectomy, Mild Joint instablities APPLICATION INSTRUCTIONS Before using the device, please read the following instructions completely and carefully. correct application is vital to proper functioning of this device • Unfasten and Loosen the straps • Wrap product around leg and fasten over the front of the leg, Position the sleeve so that the hinges are parellel to each other along the side of the and the circular cut-out aligns with the knee cap Adjust thigh and calf flap for sung fit • Fasten the thigh and calf straps for a snug fit
Write a review
Note: HTML is not translated!
Rating: Bad Good
Enter the code in the box below: