Zoom
Sale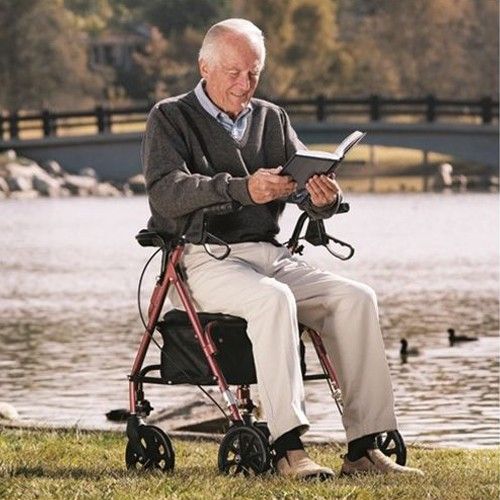 Walk n Rest Walker
Brand:
Medirent
Product Code:
ORDIO
Availability:
In Stock
Delivery In:
COD Available Delhi & NCR
Free Shipping (Delivery In 3 To 5 Days)
Urgent Shipping ( Delivery Within 2 To 3 Days )
Rs.6,500
Rs.5,000
23% OFF
Adjustable handles
Chrome plated
Detachable basket
Fixed wheels
Economical
"Walk 'n' Rest" Walker is essentially a mobility device. It is a modified form of standard walker in which instead of rubber supports; wheels or tires are present. It consists of a frame with three or four large wheels, handlebars and a built-in seat, which allows the user to stop and rest when needed. Unlike a regular medical walker, a Walk n Rest Walker doesn't require the user to lift the device which can make walking a more effortless process. Users will often only be required to have some balance and slight upper body strength to maintain its center of gravity.
Write a review
Note: HTML is not translated!
Rating: Bad Good
Enter the code in the box below: