Zoom
Sale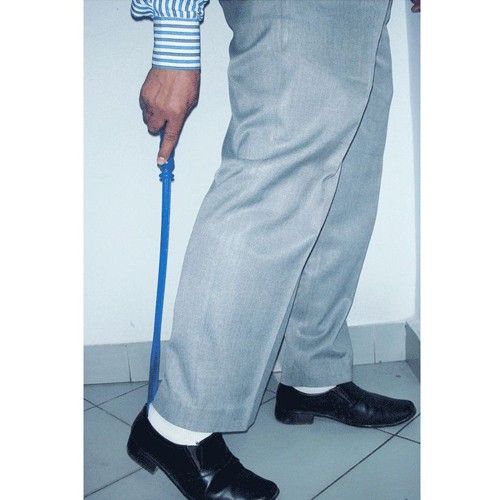 Shoe Horn
Brand:
Amron
Product Code:
Standard
Availability:
In Stock
Delivery In:
COD Available Delhi & NCR
Free Shipping (Delivery In 3 To 5 Days)
Urgent Shipping ( Delivery Within 2 To 3 Days )
Size : Universal
Length : 21 inches.
• Ideal for people with low back pain or limited range of motion
• Slip-resistant & ergonomic handle
• Made up of flexible PE plastic
• Available in Blue colour
Specially designed Amron Long Handled Shoe Horn (21-Inches) is an extended flexible shoehorn that lets you fit in shoes without bending your back, without hurting the heels, or crushing the back of your footwear. This plastic shoe horn (PE material) has a large width and allows you to fit into your shoes in an easy way without a slip. Flexible shoehorn also comes with an ergonomic handle that helps you to hold firmly.
INDICATIONS
• Accidental Injuries
• Muscles Stress
• Osteoporosis
• Slip Disc
• Sciatica
• Obesity
• Old Age
Write a review
Note: HTML is not translated!
Rating: Bad Good
Enter the code in the box below: