Zoom
Sale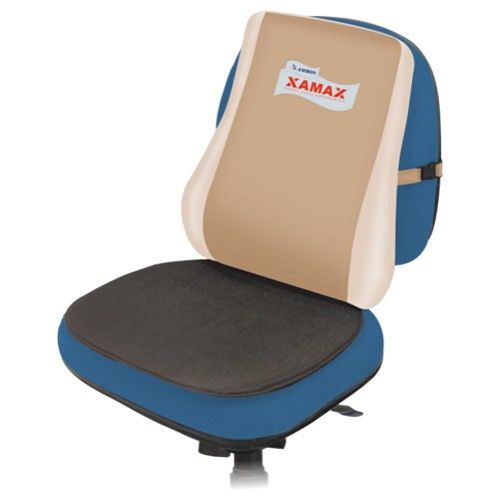 Amron Xamax Executive plus Backrest (BEIGE)
Brand:
Amron xamax
Product Code:
BTT256
Availability:
In Stock
Delivery In:
COD Available Delhi & NCR
Free Shipping (Delivery In 3 To 5 Days)
Urgent Shipping ( Delivery Within 2 To 3 Days )
Rs.1,750
Rs.1,400
20% OFF
Backrest : Height :17 x Width :15.5 x Depth :3 inches
for Base Cushion : Height :15 x Width : 14 inches
Product Specially made for Short Back Seat
Gives extra cushion on the seat for additional seating comfort
Makes Every Seat Ergonomic
Scientific Design
Long Lasting Resilience
Adjustable Belt with D-hooks
Washable Cover Universal size
FOR SHORT & LONG BACK OFFICE SEATS & CAR SEATS Most office seats have unergonomic seat backs which force an individual to sit in wrong posture. This puts more pressure on the back and causes backache. Every office goer is at risk, more so the executives, computer professionals & BPO employees.
AMRON Backrest makes every office seat ergonomic. XAMAX Backrest improves sitting posture & prevents backache while working.
Causes of Backache Almost 80% of the population at some stage suffers from backache.
Prolonged sitting
Improper support 
Wrong sitting posture
while working, driving or relaxing are the major causes of Back-Ache. Prevent backache by using a AMRON XAMAX backrest.
Write a review
Note: HTML is not translated!
Rating: Bad Good
Enter the code in the box below: